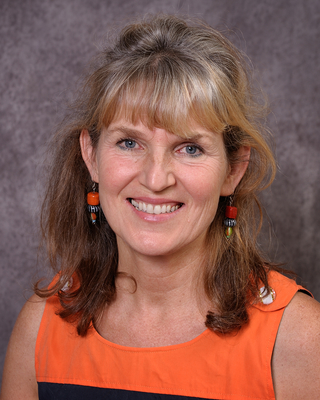 Margy Hunter is a former Kalamazoo Public Schools teacher, a Limited Licensed Psychologist as well as a Licensed Occupational Therapist. She has been an educator, occupational therapist and psychotherapist for over twenty years and offers her clients a uniquely integrative therapy experience.
A BFA graduate of the University of Michigan, Margy attended graduate school at Western Michigan University where she received both a Master of Science degree in occupational therapy as well as a Master of Arts in counseling psychology. She holds a teaching certificate in the state of Michigan and is also licensed as both a Limited Licensed Psychologist and an Occupational Therapist. Her National Provider Identifier is 1922468123.
Margy works with adults, couples and families helping them through issues of loss, life changes, the blending of families, and parenting struggles. She uses a variety of powerful techniques, drawing from both psychotherapy resources and her occupational therapy training. Margy takes a holistic approach to helping her clients. She uses cognitive therapy, Dialectical Behavioral Therapy, art therapy and assertiveness training as primary interventions.
Drawing on her vast experience as a therapist, OT and an educator, Margy also provides training and consultation services as part of her practice. You can learn more about these services by clicking on the links.
As a Limited Licensed Psychologist, Margy is required to be supervised by a fully licensed psychologist. David Gregg, Ph.D. provides Margy's supervision.
Interested in setting up an appointment for therapy, consultation or training? Contract Margy Now!